Since 1986 authenticity in Umbria where to live an experience
We are in Umbria among the gentle and cultivated hills of the Amelia countryside, the farmhouse brings the ancient village of San Cristoforo back to life today. At the center of the village is the eighteenth-century church from which the life of agricultural activity has grown all around it over time. Today a holiday in Umbria and on a farm will allow you to live a unique and genuine experience, in full contact with the atmosphere of the past, where the slow passing of time, the encounter with nature and savoring the taste and aromas of freshly picked products characterized the life of those who once lived here. You will experience real, simple and healthy emotions in a friendly, familiar and convivial atmosphere. For those who love to visit Umbria, the position of the farm allows you to discover the many beauties hidden and not of a land rich in historical-artistic, natural, cultural and social attractions.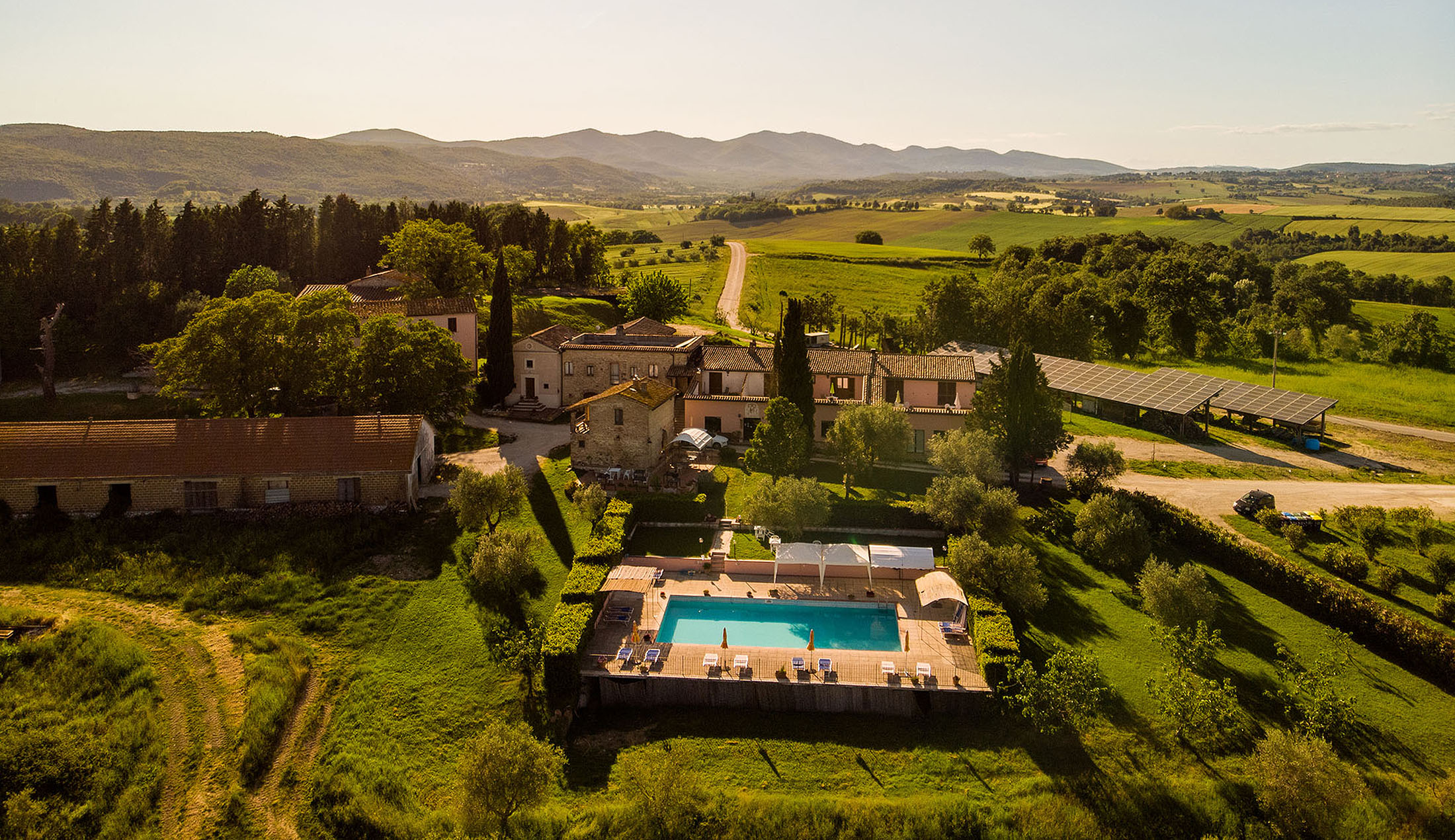 Discover the art, landscapes and nature of Amerino
Amerino is a place of unusual itineraries and authentic flavours, Extensive woods, mountains, hills, olive groves and vineyards, oases naturalistic along the course of the Tiber, fascinating castles such as those of Alviano and Giove, watchtowers and ancient villages steeped in history in which the elegant facades and bell towers of the Romanesque churches stand out like jewels. Amerino contains the best of Umbria, in an extraordinary variety, able to offer visitors a total immersion in a territory out of time, thanks also to its hospitality and its exceptional gastronomy.